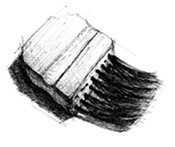 About Us
LBAU has grown out of the tradition of baseball in the city of St Louis. Several years ago, St Louis Public Schools were abandoned by all umpire associations. Michael Chunn formed Gateway Baseball Association (GBA) to serve as umpires for area youth & high school baseball & softball programs. When Mr Chunn moved away from St Louis, Leroy Witherspoon started LBAU to continue the tradition begun by GBA. More on GBA.
We are highly experienced and we're prepared to show you the way an umpire's association is to assist the contestants, serve it's clients and how the game of baseball is to be played and officiated
We're proud of our commitment to serve St Louis. Our goal is to improve the quality of baseball in St Louis and it's surrounding areas.

Our association was chosen to officiate the 2011 High School Senior All-Star game at Busch Stadium as well as Harrah's Hotel & Casino's Employee Softball/Kickball Day. We officiate the annual "SMILES GAMES" hosted by Delta Dental that pits High School Seniors in the St. Louis area played at Busch Stadium.
The Board:
Leroy Witherspoon, president, spoon@lbau.net
Marvin Witherspoon
Pernell Witherspoon

Lysander
"Just a little background on the name Lysander. This is the middle name of our deceased younger brother Darryl. Some of you may have known him or may know of him. We are extremely proud of his name and equally proud to lend it to what we do for the youth of the St. Louis Area School's baseball and softball programs, as well as St Louis RBI. LBAU was created to enhance the PHL as well as the baseball and softball programs of the St Louis area's youth, by providing top level officials for each contest. We aspire to teach the games of baseball and softball to the youth via good officiating. Our youth will learn from us by us calling the rules as stated by the leagues that we serve." Our motto: "GET IT RIGHT"

Leroy Witherspoon
President, LBAU