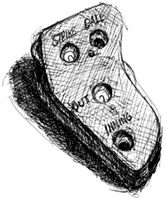 Links
MSHSAA - Missouri State High School Athletic Association. You can renew your membership, check your rating, submit reports, and find out about meeting dates.

ArbiterSports.com After sign-in you can find your assignments
Between the Lines. I've ordered through here and been happy with services and prices.
Gerry Davis Umpire Equipment. Save $5 per shirt on your first order, that's $25 for a jersey. Offer expires Apr 15.
Call 800-916-9088.
Honig Umpire Equipment. Long time equipment provider in St Louis.
New Balance - plate shoes with 10% discount if you contact Steve at 636-326-1024.
Smitteez.com - incredible prices on umpire equipment.